Affordable Implant Dentures in Grand Prairie
What Are Implant Dentures?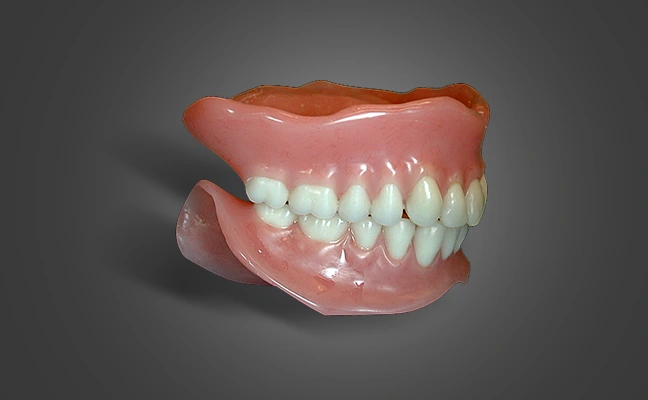 Affordable Implant Dentures in Grand Prairie
Are you losing your self-confidence, it is time you get it back and improve your overall health at Fresh Family Dental with beautiful dentures. Dentures are comfortable and affordable, besides it suits even if you have lost all or some teeth. It helps in restorative dentistry treatment as it restores your smile. Now, great strides have been done in improving the appearance and comfort of dentures. Thus, you are ensured to look yourself flashing a beautiful smile.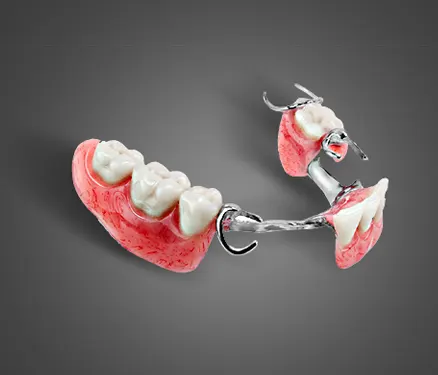 Implant dentures can be either removable or fixed, depending upon the unique needs of the patient. Several types include
When Do You Need Dentures?
Bar-Supported: A fully implant-supported removable option. A thin metal bar follows the jaw line between the implants and is attached to four to six implants. Clips fabricated into the underside of the dentures, attach to the bar and secure it firmly in place.
Snap-Retained: A tissue-supported and implant-retained removable option. Each implant has a snap-type metal abutment attachment that securely retains the denture in place.
Hybrid Denture: A fully implant-retained and fixed option. A custom milled bar supporting esthetic acrylic teeth or a milled zirconia bridge screw onto six to eight implants for a fully fixed solution.
What to Expect During the Implant Denture Process?
Consultation: Dr. Patel has advanced training in the placement of implants and will meet with you to review your medical and dental history, take x-rays and photos, and create impressions of your teeth and gums.
Temporary Dentures: If you are not already wearing a denture, a temporary set of dentures will be fabricated for you until final implant dentures are complete. The temporary denture aids in the creation of the final implant denture.
Surgery: Implants are placed into the bone under the gums in the planned sites. Dr.Patel waits approximately three to four months for the lower jaw or five to six months for the upper jaw before scheduling the next step, in order to make sure the implants have properly integrated to the jawbone.
Implant Uncovering: The implants are exposed and healing abutments are placed on each implant. Two weeks later, the healing abutments are removed and an impression is captured of the entire jaw for fabrication of the final implant denture.
Denture Delivery: Depending on the design of the final denture either the final abutments or a bar will be placed. The denture may then be delivered and adjusted for final fit.
Conclusion:
You can contact us today to learn about smile restoration with dentures from Fresh Family Dental. There are many dental insurance plans, besides payment and financing options readily available.